Bulletin Board
Start making plans for Springtime projects!
Expert Articles & Advice
February 1, 2016
Since we all spend most of our time in our homes, it makes sense to want to be as comfortable as possible. Insulation does that, plus it makes this comfort affordable by increasing our home's energy efficiency.
January 15, 2016
If you are like most people, this is time of year when you head on up to the attic to retrieve your holiday decorations.
Special Offers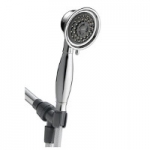 Get a PowerSpray + Handheld Shower Head by Waterpik for ONLY $16.77 this month!
Valid 2/01 - 2/29/2016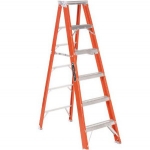 It's never too early to start planning for your Springtime to-do lists.
Valid 2/01 - 2/29/2016
Watch Our Videos
How To Install Masonite Entry Doors
Masonite offers an unparalleled selection of entry doors that are both beautiful and durable. Here's everything you need to know to install a Masonite exterior door, including tools, step-by-step instructions, and more.